Apr.21 — Apr.27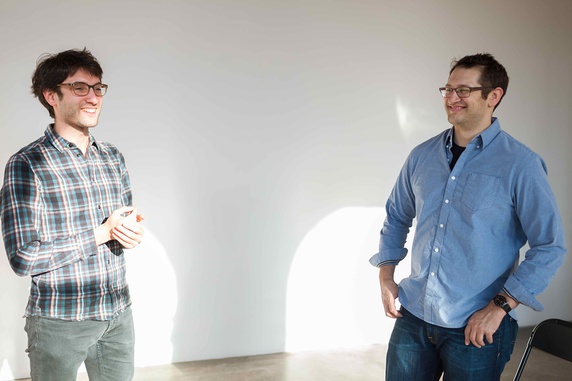 Sign language, choreography and hearing limits (WORKSHOP & TALK)
Noé Soulier and Jeffrey Mansfield share the outcome of their collaborative attempt to devise a specific gestural vocabulary to describe sounds and hearing, as a continuation of Council's inquiry on hearing modes, Tacet. With the support of Harvard Graduate School of Design.

More informations about Composing Differences.
lecture and performance
Jeffrey Mansfield

Noe Soulier
conception & curation
Virginie Bobin
Council (Grégory Castéra & Sandra Terdjman)
translation
Denise Kahler
Stephen Toth
many thanks to
Tarek Atoui
Fran Benitez
Diane Cohen
Annie Dorsen
Elizabeth Feidelson
Andrew Fisher
Jenny Schlenzka

Image : Composing Differences, April 21-27, 2014 © MoMA PS1; Photo: Kendall Waldman.
is a designer and architect. Profoundly deaf since birth, his M. Arch Thesis explored the intersection of deafness and architecture.
dances and studies philosophy. In lieu of holistic speculations, he prefers to analyze linguistic operations. He is thus interested in the relation between analytic philosophy and choreography. Idéographie (2011) deals with the expression of chains of arguments through dance. Signe Blanc (2012) explores the tension between movement and language in pantomime, and Mouvement sur Mouvement (2013) reveals the choreographic dimension of gestures that comment on William Forsythe's dancing in his Improvisation Technologies.
— Location
MoMA PS1, New York 22-25 Jackson Ave, Long Island City, NY 11101
— Entrance
Free, $10 for Sunday session
— Opening
21st -26th by invitation only, 27th at 3pm