Mar.22
at
Samdani Art Foundation, Dhaka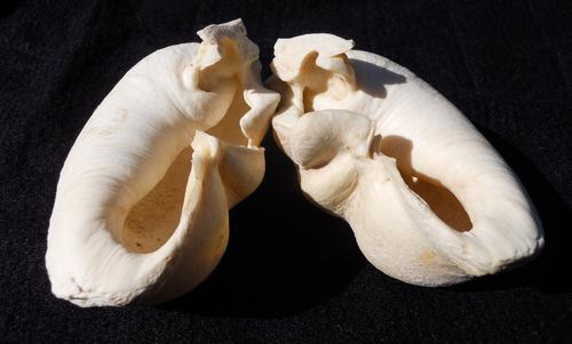 About Tacet (TALK)
In the framework of the Samdani Seminars 2015, conceived by Diana Campbell Betancourt, a series of workshops considering the body as the primary tool of expression, planned physical and mental exercises will be made to attempt to break-out of what is understood as 'normal' workings of the body.

Sandra Terdjman and Gregory Castera will be introducing Tacet, or the Cochlear Vertigo. The project aims to to offer new dimensions to listening by exploring sound perception among profoundly deaf persons. Histories of their research are presented through written accounts and interviews, reproductions of texts and commissions, as well as artworks designed for online exhibition.

SPEAKERS:
Grégory Castéra

Sandra Terdjman
OTHER SPEAKERS:
Pawel Althamer

Tarek Atoui

Nikhil Chopra
Madhavi Gore
Gianni Jetzer
Myriam Lefkowitz
Jana Prepeluh
Tori Wrånes
CONCEPT:
Diana Campbell Betancourt
Image:
Still from artist

Jeffrey Mansfield

's workshop with students from Al Amal School for the deaf. More information in the article: Signs and Sounds .
is the co-director and co-founder of Council. From 2010-12 he served as co-director of Les Laboratoires d'Aubervilliers, where he conducted various research projects on knowledge production within artistic practices, giving rise to publishing projects, events, and exhibitions. Since 2007, he has co-authored L'Encyclopédie de la parole (Encyclopedia of the Spoken Word), a collaborative inquiry into the formal properties of speech. In 2010, he initiated Ecologies, a program focused on the creation of tools for the representation of art as an ecology (awarded the Hors les Murs grant by the Institut Français in 2013). Grégory is regularly invited to write, give talks and workshop on curating research, to advise institutions and to curate shows (Betonsalon, Wiels, T2G, Centre Pompidou).
He holds a Bachelor degree in Economics (University of Tours) and a Masters in Design and Implementation of Cultural Projects (Sorbonne, Paris 1).
is co-founder of Kadist Art Foundation - a private foundation based in Paris and San Francisco, dedicated to supporting contemporary art. From 2006 to 2012, as artistic programme director at Kadist Art Foundation (Paris), she developed a residency programme for international artists and curators, overseeing the production of a series of works, films, performances and exhibitions. Presently, she serves as advisor for the Kadist Art Foundation on collection acquisition, production and dissemination.
She holds a Bachelor degree in Art History (Sorbonne, Paris), a Masters in Creative Curating (Goldsmiths College, London) and has participated in the experimentation in art and politics programme run by Bruno Latour (Science Po – Institute of Political Studies, Paris).
develops a structural approach to sound art which goes beyond the performance context. His processual and collaborative projects include composing sound works and making musical instruments. On and from Tarab (begun in 2011) brings together a group of musicians who revisit tarab, which designates both the traditional music form and the effect the music produces on the listener. Within (begun in 2009) is an in situ project on the city of Sharjah, which includes work with the Al Amal School for Deaf Students. Dahlem Session (begun in 2013) involves making new instruments based on music played with traditional instruments of unknown origin.
is a designer and architect. Profoundly deaf since birth, his M. Arch Thesis explored the intersection of deafness and architecture.
— Location
Samdani Art Foundation, Dhaka 14/3 Segunbagicha
Segun Bagicha Rd
Dhaka

— Entrance
free
— Opening
tbc