Apr.24 — Apr.25
at
The New School, New York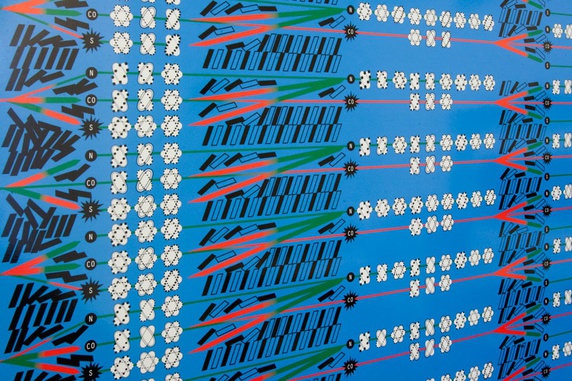 About Tacet (TALK)
What Now? 2015 is a two-day annual symposium, organized by Art in General in collaboration with the Vera List Center for Art and Politics, which investigates critical and timely issues in contemporary art. Dedicated to the topic of The Politics of Listening, the 2015 symposium comprises four panel discussions spanning Friday and Saturday, a keynote delivered by Lawrence Abu Hamdan, and a program of sound installations, audio works, film screenings, and performances.
What Now? 2015 examines the idea of listening as a political act, a pedagogical process, and a protocol for engagement. Opening with an analysis of listening, the symposium considers the scientific definition of the term alongside perspectives on listening that are shaped and informed by diverse social, cultural, technological, and spatial considerations. As keynote speaker Lawrence Abu Hamdan has noted, "Listening is not a natural process inherent to our perception of the world but rather constructed by the conditions of the spaces and times that engulf us".1
In a world in which the production and reception of information encompasses print and digital media, spoken narratives, and the ever-expanding space of social media, the symposium considers how one can listen with agency and intent in an environment characterized by such an onslaught of data. It also explores the often complex relationship between truth and fiction in relation to interpretative listening, media communication, and acts of testimony, translation, and redaction. To what degree are we able to listen to different kinds of intelligences, and how can we incite receptivity? How do we address the fact that the right to listen is relative, and that the right not to listen, or to remain silent, is also a genuine stance? Can we press on and position listening as a political act? And how do we further develop our ability to "listen for what is left out, and why"? 2
Highlighting the work of artists and other practitioners interested in expanding dialogue beyond the confines of the art world, What Now? 2015 ultimately considers the notion of listening with intent, and imagines new possibilities that might arise when listening involves a more expansive state of activity. How can we take the procedures of listening—which involve disciplined attentiveness andan active questioning—as a means to assist a constituency to find its own power and solutions to diverse sets of problems? How can working across disciplines, or rethinking the processes of how we learn, expand on and deepen our understanding of an issue—ultimately enabling us to listen, and act, with a more informed mind?
The whole program is in Vera List Center and Art in General's website.
speaker
other speakers
Anne Barlow
Bigert & Bergström
Rich Blint
Rashida Bumbray
Christoph Cox
Joshua Craze
Lauren van Haaften-Schick
Seeta Peña Gangadharan
James Hudspeth
Iman Issa
Carin Kuoni
Brian Larkin
Shannon Mattern
Naeem Mohaiemen
Beatriz Santiago Muñoz
Mendi + Keith Obadike
The Order of the Third Bird
Laurie Jo Reynolds
Mohammad Salemy
Wato Tsereteli
L. Twist, artist
image
Photo: Emilio Moreno. "Lawrence Abu Hamdan, Conflicted Phonemes, 2012. Installation view from Aural Contract: The Whole Truth, Casco Utrecht, 2012." Image courtesy of Lawrence Abu Hamdan and Galeri Non.
— Location
The New School, New York The New School 66 5th Avenue New York City
— Entrance
Free admission: please RSVP to vlc@newschool.edu
1.
Lawrence Abu Hamdan (Tape Echo)
2.
UltraRed, in Notes on the Protocols for a Listening Session (Glasgow Variation), in On Listening, edited by Angus Carlyle and Cathy Lane, Uniformbooks 2013, p.33.