Jael Orea was awarded the 2019 AFIELD mentorship programme for her initiative Laboratory The Invisible Ones in Mexico City. Laboratory The Invisible Ones is a space of artistic practices within the prison CIP (Comunidad de Internamiento Preventivo) that aims at investigating through various artistic explorations such as drawing, writing, sculpting or photography the concept of freedom while promoting critical thinking, conversation, awareness of affection, aesthetic appreciation, poetic thinking, and imagination. The project aims at becoming a core part of the prison's activity, forming one of the main axes of its reintegration program, with its own budget and with larger groups engaged.1

Throughout this 18 month mentorship, Jael would like establish these activities' impact in order to foster the possibility of a different social reinsertion process to be later disseminated in other prisons. For that, she will receive the help of the Mexican artist and AFIELD advisor Pedro Reyes.

Jael Orea (1991) is a graphic designer and visual artist with a bachelor's degree in Graphic Design and Visual Communication (UNAM, 2014) and a diploma in dance, choreography and performance (Ministry of Public Education, 2018). She participated in The Soma Educational Program in 2015. She considers teaching as one of the main axis of her artistic practice and had developed experience in facilitating workshops.

For more information, please visit the website of the project and follow their activity on Instagram.
Images Courtesy of the Artist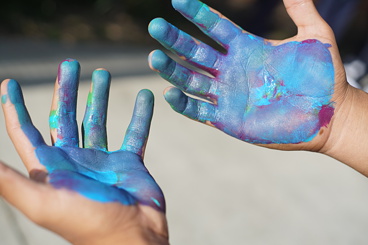 Continue reading