Arielle Lehuanani Simon was awarded the 2019 AFIELD mentorship programme for her initiative Mālamalama Maui on the island of Maui (Hawaii) facilitated by Sweet Pea Services. Sweet Pea Services is a social enterprise that enables collaboration between collectives of female entrepreneurs to facilitate social improvements within the island community. 1

Following the 2017 closing of a sugarcane plantation on the island of Maui after 150 years of industrial agricultural practices, Sweet Pe*a Services administrated a creative placemaking project (2017-2018) called Mālamalama Maui related to the transition of Maui's local agricultural system. With a team of creative coordinators, all female artists experienced in various disciplines, they established partnerships with community organizations, built the internal capacity of these organizations, and coordinated creative activities with them to bring attention to the transitioning agricultural system and engage residents with the future of farming on Maui.

Throughout this 18 month mentorship, Arielle seeks to document this two-year project's discoveries, challenges and triumphs and create an impact report to be distributed to the primary political, corporate and resident stakeholders involved in the land transition. For that, she will receive the help of Fernando Garcia-Dory, fellow of 2016, who is also engaged with "land-based collaborations, economies and communities-of-practice" as well as "collective artistic and agricultural production."

Arielle (1986) is a multidisciplinary artist and social entrepreneur from the island of Maui. She holds a BA in directing theatre and an MFA in media design. She has been practicing media design for social initiatives since 2013.

For more information, please visit this page and follow the initiative activity on Instagram and Facebook.
Images Courtesy of the Artist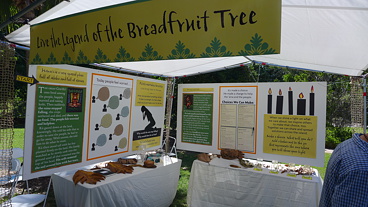 Continue reading