Imani Jacqueline Brown has been awarded the 2019 AFIELD fellowship for the initiative Fossil Free Fest1.

Imani (USA, 1988) is an artist, activist, and researcher from New Orleans, who believes that art can drive policy. Her work investigates extractive financial, environmental, and labor practices to expose the layers of violence and resistance that comprise the social foundations of the U.S.A and state of Louisiana.

Imani is a co-founder of Blights Out (2014-2018), a collective of artists, activists, and architects who worked to demystify and democratize development in post-Katrina New Orleans, and a core member of Occupy Museums, an artist/activist collective, formed during Occupy Wall Street (2011-Present), to challenge the commodification and financialization of art and culture.

From 2016-2018, Imani worked as Director of Programs at Antenna, New Orleans. There, she founded Fossil Free Fest2, a festival of art, food, music, films, and difficult conversations about the ethics and complexities of funding art and education with fossil fuel philanthropy. The Fest offers a space to celebrate the foreseeable end of the Fossil Fuel Era and imagine and design a #FossilFreeCulture. One of the goals for 2020 is to continue the conversation around "Equity after 300 Years of Extraction" with workshops around "ecological reparations" for violated human and nonhuman coastal communities, which have been decimated by oil extraction.

Imani is currently an Open Society Foundations Economic Inequality Fellow and a Visiting Research Fellow at the Centre for Research Architecture, Goldsmiths, University of London. She was named as a "Visionary" for the Grist 50 (2018) and was one of two people in North America to receive Goldsmiths' International Postgraduate Scholarship. She served as a board member at the Jane Place Neighborhood Sustainability Initiative from 2017-2018.

For more information, please visit Imani's personal website, the website of the project, and follow their activity on social media: Facebook, Twitter, Instagram.
Cover image: Imani Jacqueline Brown at Fossil Free Fest, courtesy the artist
Top image: Fossil Free Fest, 2018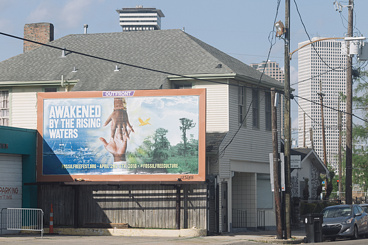 Continue reading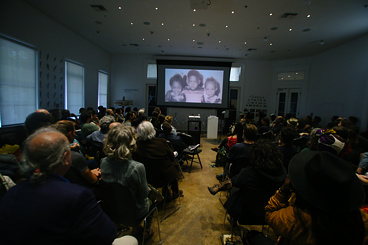 Continue reading