Journalist Jamela Alindogan has been awarded the 2019 AFIELD fellowship for her initiative Sinagtala Center For Women and Children in Conflict1.

After being closely exposed to the consequences of war because of her work, she was impelled to take action on it. In 2014, she co-found Sinagtala Center For Women and Children in Conflict, a non-profit organization that supports women and children in conflict zones by building spaces as refuge. Sinagtala has put up several toy libraries in evacuations camps and two weaving centers to train women evacuees in war ravaged cities to weave traditional Maranao textiles. Its primary objectives are to contribute to scaling economic empowerment through inclusive and sustainable program for women, to provide a safe space for children and their education and to maintain and strengthen social fabric in times of conflict or crisis2.

Jamela explains "Sinagtala, as a place, binds women and people in a community together. It's a refuge. When you provide help, you need to ensure that this is woven to the redevelopment and rebuilding of their sense of identity. In a way help them regain their dignity as a Muslim, as a Bangsamoro, and as a woman."3

Jamela (Philippines, 1983) is an award-winning correspondent for Al Jazeera English, covering the Philippines and most of South East Asia. She has reported on elections in Indonesia and Malaysia, protests in Vietnam and Cambodia and in many conflict areas, most specially in the troubled region of Mindanao in the southern Philippines. Recognised by UNESCO and the Swedish Foreign Ministry for her "brave reporting despite hate speech and death threats", she is also recipient of the 2018 Ten Outstanding Young Filipinos Award and President of the Foreign Press Club of the Philippines.

For more information, please follow Jamela's activity on Twitter and Sinagtala's activity on Instagram and Facebook.
Cover and top image: Sinagtala Center For Women and Children in Conflict, courtesy the artist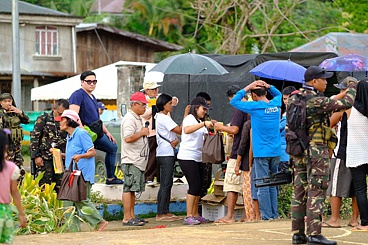 Continue reading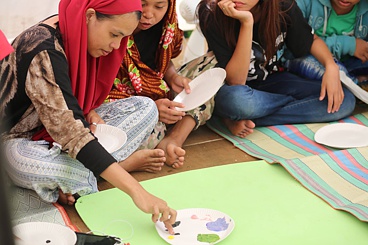 Continue reading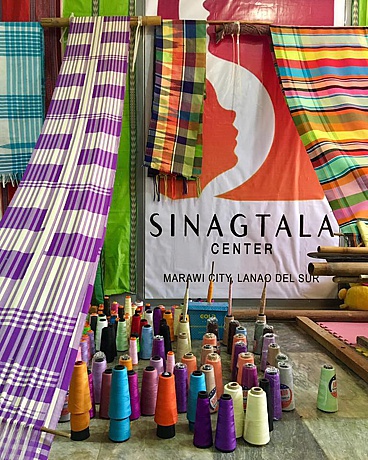 Continue reading