In 2020, AFIELD launched a second open call for the mentorship program to support 3 individuals engaged in social and artistic experimentation.

The mentorship consists in a seed grant of $1.500 and a 18-month long support from one of the AFIELD network members – fellows or advisors – who gives direct advice on the project.

For the 2020 open call, we were very happy to receive more than 329 applications from 77 countries. Once again, we were shocked by the number of applicants and the quality of their projects. It is always a very inspiring and humbling process to recognize the amount of creative and artistic approaches being put into action to confront complex social issues.

The selection was made collectively by the AFIELD fellows, the AFIELD advisors and the Council team.

The candidates and initiatives elected were:

in ℅: Black women (in care of Black women), Chicago (USA)
Mentee: Andrea Yarbrough
Mentor: Imani Jacqueline Brown (Fellow 2019)

By building physical structures that facilitate communal engagement and cultivating green vegetation, flowers, and water elements, in ℅: Black women 1 creates sites of care that restore vacant lots to stewards and the larger community. It brings together doulas, poets, curators, farmers, mamas, dancers, organizers, teachers, cultural producers, youth, and visual artists, to collectively exhume the (in)visibility of care for Black women.


Laying down law, at the Open School for Immigrants of Piraeus in Athens (Greece)
Mentee: Theo Prodromidis
Mentor : Giuseppe Miciarelli (Mentee 2018)

"Laying down law" 2 explores the participation and the creative use of law through the community of the Open School for Immigrants of Piraeus and an attempt to explore the opening up of a space for collaboration between lawyers and students and volunteers of the school and ways to share it with the rest of its connected communities from more than 40 national backgrounds.


Dominga... Pollination narratives, Santa Rosa Xochiac (Mexico)
Mentee: Waysatta Fernandez
Mentor: Fernando García-Dory (Fellow 2016)

Born from conversations with beekeeping communities, "Dominga... Pollination narratives" 3 seeks to build an apiary in Santa Rosa Xochiac near Mexico City for the breeding of a Latin American endemic bee in danger of extinction, with an investigation into the endemic plants of the area and a conservation program of the local flora1.



The candidates pre-selected were :

Sahara Arts Programme
Nuni Henrique Brás Abreu, Western Sahara Refugee Camps, in the province of Tindouf (Algeria)

Green people
Khushboo Bharti, Panthwari-Nagtiba, Uttrakhand, India

Locus. Overseas
Ana Campillos Sanchez-Camacho, Vallecas, Madrid (Spain)

"Librarians of Nusantara, Unite!" – Platform for Regional Network of Independent Libraries.
Muhammad Zikri Bin Abdul Rahman, (Malaysia, Indonesia, Thailand)

(No name) A free community school
Yasmine Eid-Sabbagh, Dakar (Senegal)

Culture Art Society (CAS)
Awa Konate, (Online)

Moving Artists International
Paloma Polo, (Spain, Iraq and Palestine)

PARTY OFFICE
Vidisha Saini, New Delhi (India)

Image: (c) Open School for Immigrants of Piraeus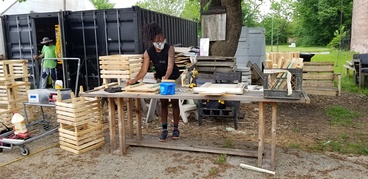 Continue reading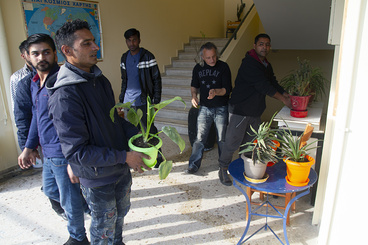 Continue reading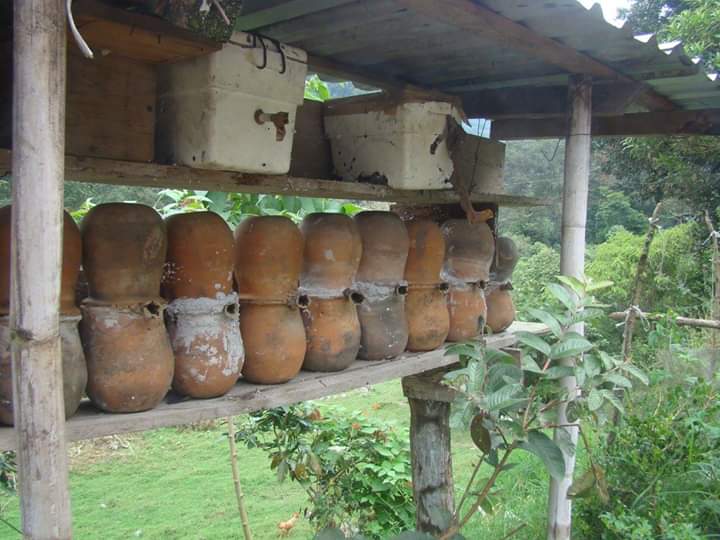 Continue reading