Artist, storyteller, researcher and conservationist Vivien Sansour (Jerusalem, 1978) was awarded the 2021 AFIELD Fellowship for her initiative The Palestine Heirloom Seed Library, an initiative working with a global network of farmers and seed advocates to promote seed conservation and agrobiodiversity in the village of Battir, a UNESCO World Heritage Site in Palestine.1

The Palestine Heirloom Seed Library is focused on identifying, finding, and reintroducing threatened crop varieties to the field and subsequently to the dinner table. Sansour uses seeds as a platform to talk about biocultural heritage, agrobiodiversity, and political and social liberation.

She believes that seeds contain an abundance of information, which by unraveling, helps us to shift the conversation from victimhood to pride in order to better design who we want to be as a species. Storytelling is her means to regain individual and communal power, to ignite the imagination and craft a better future, in Palestine and beyond.2

Vivien Sansour (Jerusalem, 1978) is a 2021-22 Harvard Divinity School Fellow in Religion and Public Life in Cambridge, MA where she is working on a book with the working title Eating Histories. She has sprouted many projects out of the Palestine Heirloom Seed Library, including co-founding El Beir, Arts and Seeds studio in Bethlehem, and the Traveling Kitchen project.3

A culinary historian, enthusiastic cook and columnist, Vivien wants to bring threatened varieties "back to the dinner table to become part of our living culture rather than a relic of the past".

For more information, visit Vivien's website, and follow Palestine Heirloom Seed Library on Instagram and Facebook.
Cover image: Vivien Sansour, founder of Palestine Heirloom Seed Library. Image: courtesy Samar Hazboun
Top image: 'Dar Jacir Landscape Project'. Courtesy Vivien Sansour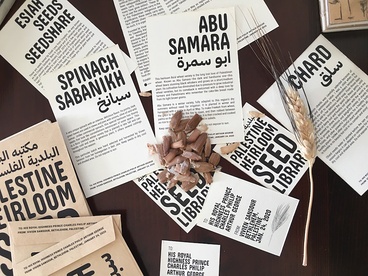 Continue reading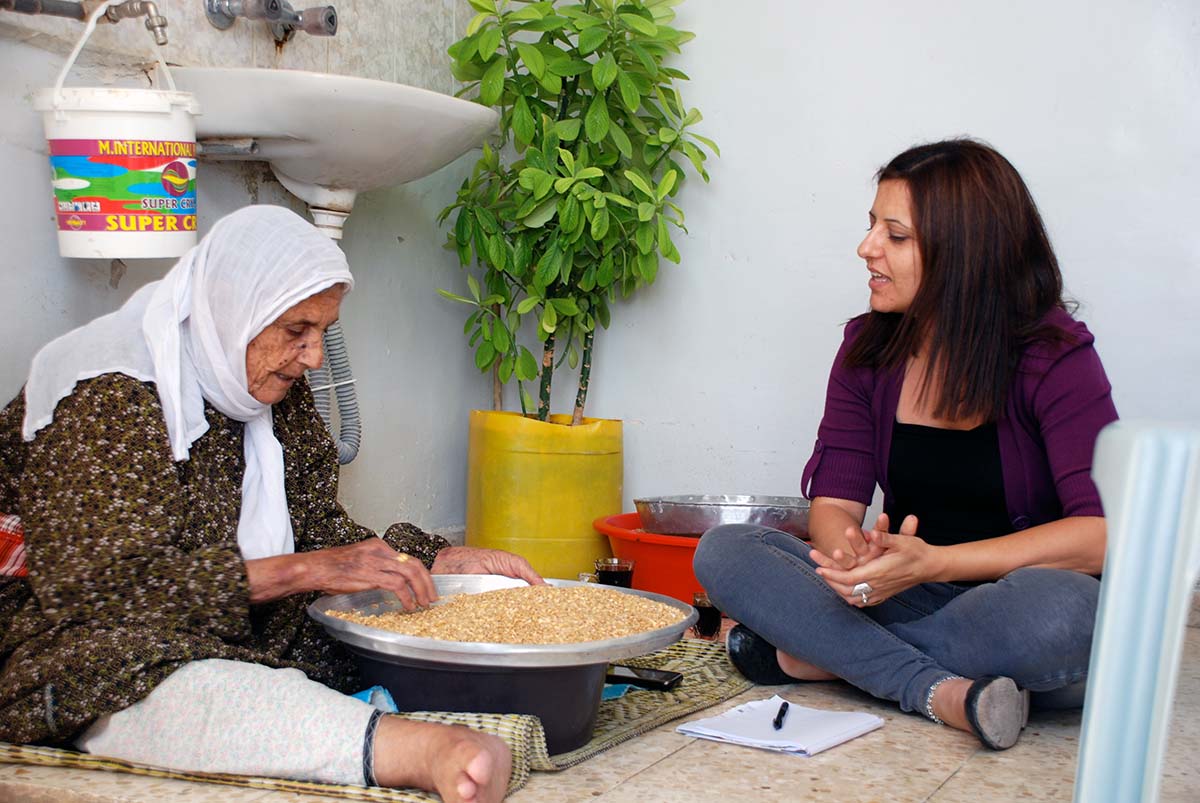 Continue reading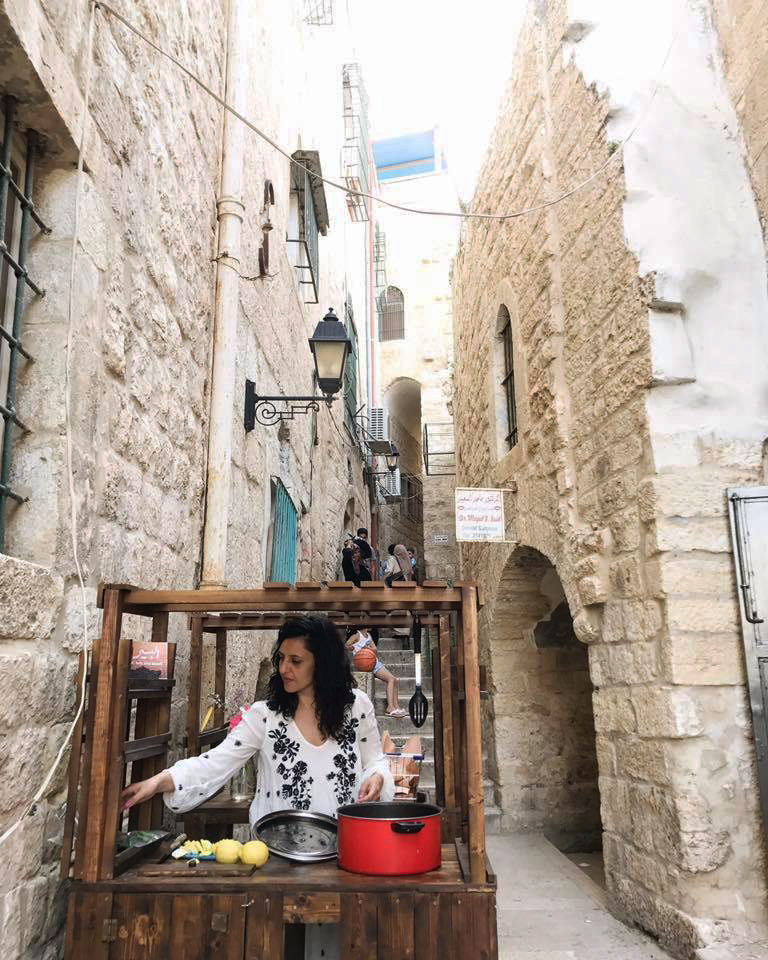 Continue reading