The AFIELD fellowship takes the form of a $7,000 grant awarded annually to 3 artists and cultural practitioners who develop social initiatives that benefit communities within and beyond the field of arts.

This year the AFIELD network nominated 23 projects for their contribution to the cultural and social fabric of society. The selection was made through a rigorous peer-review and voting procedure carried out by past Fellows and Advisors.

In addition, 9 Peers were recognized as initiatives the network would like to keep in close proximity for future collaborations.


The 2020 AFIELD fellowship is awarded to:

Artist, researcher, storyteller, and conservationist Vivien Sansour, for The Palestine Heirloom Seed Library, an initiative working with a global network of farmers and advocates to promote seed conservation and agrobiodiversity in the village of Battir, a UNESCO World Heritage Site in Palestine.


Professor, filmmaker and artist Elizabeth Povinelli, for Karrabing Film Collective, a media group that uses filmmaking and installation as a form of Indigenous grassroots resistance and self-organization, in Belyuen, Northern Territory, Australia.


Writer and social entrepreneur Nirwan Ahmad Arsuka, for Pustaka Bergera Indonesia (Indonesian Mobile Library Network), a grassroots literacy movement that is catalyzing social interaction and solidarity through the circulation of books using creative methods such as vegetable carts, horses, motorcycles or boats as means of transport, aross Indonesia.



The 9 New Peers are:

Sofia Casarin Garcia Ramos

1


Ruta del Castor
Mexico

The practice of curator and art historian Sofia Casarin, stems from a deep commitment to the relationship between arts and politics and the role of artists as social agents. The organization Ruta del Castor aims to develop public art projects and socially engaged initiatives that respond to Mexico's ever-changing climate of systemic and structural, political and social complexity. Examples of their work include CASACUNA, an artist residency program at the Mexico City orphanage Casa Cuna La Paz;  a program of a series of encounters and workshops at Espacio Mujeres, a womens' shelter dedicated to the prevention, attention and protection of women and children in situations of violence. The projects and programs of Ruta del Castor are built from the notion that art is a way to recognize ourselves in a multiple voice.

Gantala Press

2


#DefendPeasantWomen
Metro Manila, Philippines

Gantala Press is an independent, non-profit volunteer-run Filipina feminist press that centers womens' stories and issues via a range of outputs, such as publications, press fairs, discussions and workshops. Since 2017 they have published literary anthologies; cookbooks produced in solidarity with communities that suffer human rights violations by state forces; comics; lesbian anthologies; poetry; writings by peasant women; and feminist zines. #DefendPeasantWomen was initiated by the Amihan National Federation of Peasant Women,  as a campaign to resist intensified attacks against peasant women across the country and hold the Duterte government accountable for the abuses of its armed forces.

Foundation for Architecture and Community Equity (FACE)

3


Khudi Bari
Bangladesh

FACE is a collective that was initiated by the Marina Tabassum Architects studio (MTA) with the belief that the boundaries between architecture, design, technology, art, and community engagement are blurred. They seek to empower people with the skills they need to effect change within their own lives. Since 2018 they have been researching affordable housing in the context of internal displacement and migration caused by climate change. Khudi Bari (tiny house), an art/design/technology/architecture initiative, organises communities in the front-line of the climate catastrophe to self-build affordable, moveable homes.

Las Nietas de Nonó

4


Parceleras Afrocaribeñas
Puerto Rico

The afro-diasporic siblings, mulowayi and mapenzi are Las Nietas de Nonó. In their creative process, they evoke ancestral memory through personal archives. Their practice incorporates performance, found objects, organic materials, ecology, fiction, video and installation. In 2019, they co-founded Parceleras Afrocaribeñas, an organization run by Black womxn, where spaces for environmental and racial justice are created in the face of industrial developments that threaten their barrio of San Antón, in Carolina, Puerto Rico.

Norberto S. Roldan

5


Shri Vishayas Project
Panay Island, Visayas Region, Philippines

Norberto Roldan is cultural worker/organizer, multi-disciplinary artist and co-founder of Green Papaya Art Projects, the longest-running independent and multi-disciplinary platform in the country. The Shri Vishayas Project: Intersections of Indigenous, Rural, and Contemporary Cultures is a co-learning platform that supports indigenous peoples' rights to ancestral domain, self-governance, social justice, and cultural identity. Shri Vishayas aims to provide artists with opportunities to engage with, be informed by, and recognize the importance of cultural work and solidarity with the under-recognized and gravely exploited Panay Bukidnon; the indigenous people of Panay island.

Art Labor

6


JUA – Wind & Water Sound
Central Highlands of Vietnam

Art Labor is an artist collective based in Ho Chi Minh City, consisting Truong Cong Tung, Thao-Nguyen Phan and Arlette Quynh-Anh Tran who work between visual arts and other disciplines in various public contexts and locales. They develop many-year-long journeys during which one inspiration is a seed to cultivate. The seed grows – the inspiration expands and bears into a rhizome of collaborations, projects and artworks. JUA – Wind & Water Sound is a project that works with indigenous musicians, artists and craftsmen from different ethnics in the Central Highlands of Vietnam to preserve the Highlands music from natural materials like bamboo and stone. The project seeks to promote Central Highlands ethnic musical works to the audience in both their vernacular villages and forestland and external contexts, celebrating the legendary dynamic in music of the region.

Huangbian Station (HB Station)

7


Soeng Joeng Toi (SJT) 上阳台
Guangzhou, China

HB Station is a non-profit art organization founded in 2012. At the interplay of research and practice, they build a collaborative work/knowledge-exchange platform for contemporary scenarios exploring new art and educational approaches in China. They advocate self-organization through mobile exhibitions, workshops, publishing, curatorial research, and residencies. Soeng Joeng Toi (SJT) is a decentralised, co-governed, multifunctional open space and collaborative platform initiated by HB Station in 2016. Located in an easily accessible residential community in central Guangzhou, in the form of a grocery store, bar, and shared living room, it provides a relaxing place for individuals to connect and re-imagine a form of consensus-based public life that breathes in the gaps of social institutions.

Nin Wong-Chan

8


Black Window Collective
Sham Shui Po, Hong Kong

Black Window is a two-story street-level store housing a vegan kitchen on the ground floor and a collective infoshop/library/theatre/woodblock printing and porcelain studio on the second floor. The kitchen-cum-social-center is envisioned as a 'rehab center for casualties of capitalism' and has run for the last 6 years serving all manner of people from friends in the art milieus to homeless friends and the elderly. In a metropolis where space (and space to converse and commune without being compelled to consume) is scarce, where people are bearing trauma from the last two years of insurrection, compounded by increasing repression, surveillance, the intense isolation of workaday life and rapidly escalating rents, simply having a place to breathe and be together to learn to care for one another is the building a basis for a lived joy.

Ndeye Fatou Thiam

9


Makosi
Dakar, Senegal

Autodidact photographer and visual storyteller Ndeye Fatou Thiam, as the manager of Urban Doc, is in charge of documenting the movement of urban culture in Dakar. This is how she has been able to develop her visual expression then expand further to confront other urgent subjects. The book about resilience titled Issue de Secours (Exit) is a 10 part culmination of personal experiences and research of others' stories about sexual abuse. It was created in the context of a society where sexual violence is taboo, yet  majority of the cases happen within the family.The book acts as an awareness campaign about sexual abuse geared to talking directly to people about it through the medium of photo and text counteracting the high level of misinformation that Senegalese society (specially girls) have about sexual violence.
Continue reading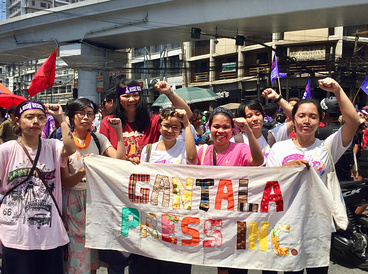 Continue reading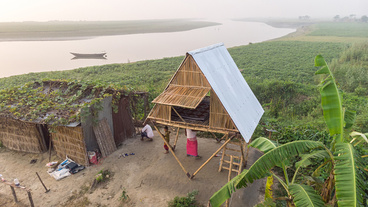 Continue reading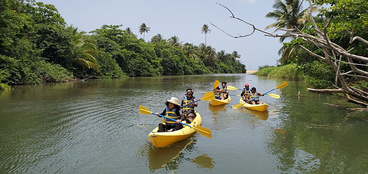 Continue reading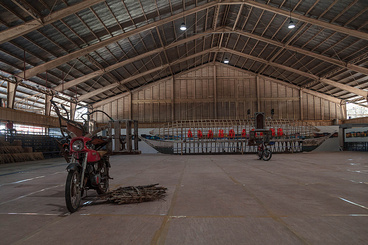 Continue reading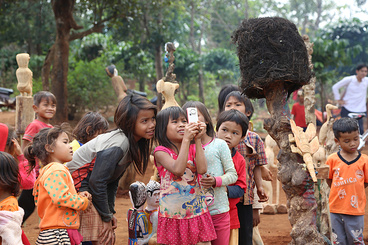 Continue reading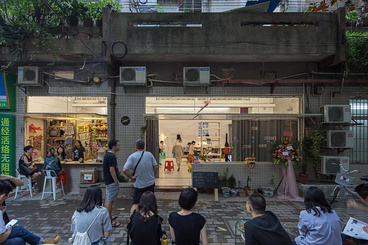 Continue reading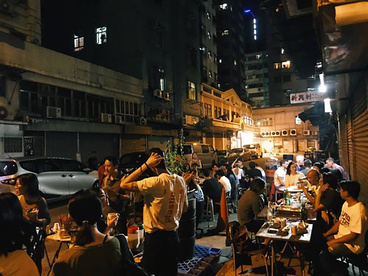 Continue reading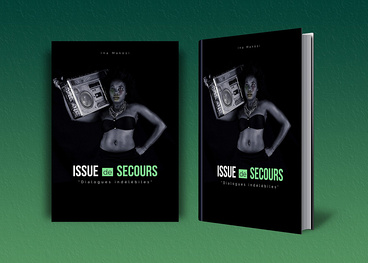 Continue reading