mars 30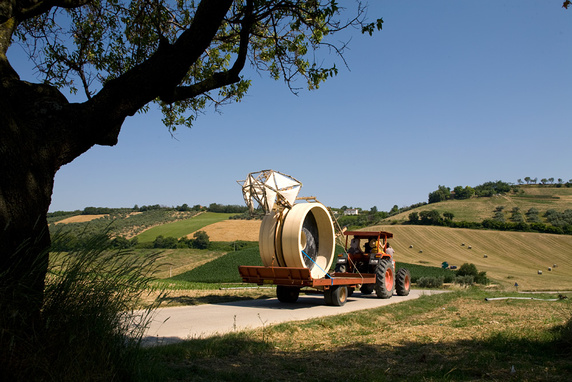 Salon 'Art & Resilience' (CONVERSATION)
Le concept de « résilience » est de plus en plus récurrent et mis en avant dans les réactions à la crise socio-écologique systémique qui nous affecte. Il incarne le potentiel du système à absorber et assimiler de sérieux bouleversements. Par exemple, sommes-nous assez résilients pour gérer la fin de l'âge du pétrole ou les conséquences du changement climatique ? Dans les arts aussi, il est souvent question de « résilience » ces dernières années. Dans ce salon, le commissaire d'exposition Grégory Castéra engage la discussion avec Franck Leibovici et Amy Franceschini à propos du rôle de la résilience dans leur pratique artistique.
Conversation
Amy Franceschini
Franck Leibovici
Moderation
is the co-director and co-founder of Council. From 2010-12 he served as co-director of Les Laboratoires d'Aubervilliers, where he conducted various research projects on knowledge production within artistic practices, giving rise to publishing projects, events, and exhibitions. Since 2007, he has co-authored L'Encyclopédie de la parole (Encyclopedia of the Spoken Word), a collaborative inquiry into the formal properties of speech. In 2010, he initiated Ecologies, a program focused on the creation of tools for the representation of art as an ecology (awarded the Hors les Murs grant by the Institut Français in 2013). Grégory is regularly invited to write, give talks and workshop on curating research, to advise institutions and to curate shows (Betonsalon, Wiels, T2G, Centre Pompidou).
He holds a Bachelor degree in Economics (University of Tours) and a Masters in Design and Implementation of Cultural Projects (Sorbonne, Paris 1).
— Adresse
Kaaistudio's, Brussels 81 Rue Notre-Dame du Sommeil, 1000 Bruxelles
— Entrée
Gratuite
— Horaires
19