This exhibition is part of the inquiry On Becoming Earthlings, initiated in 2015 in the frame of the Climate change conference (COP21).1
Wind tugging at my sleeve
feet sinking into sand
I stand at the edge where earth touches ocean
where the two overlap
a gentle coming together
at other times and places a violent clash.

–Gloria Anzaldúa, Borderlands/La Frontera: The New Mestiza, 1987
The shoreline is an unusual kind of boundary. Whereas most boundaries enforce separation, it is a threshold marked by contact and negotiation, change and instability. It is a place of arrivals and departures, of safe harbours and hostile intrusions. At once embedded in local traditions and subject to industrial development, it is a site of encounter between different populations and environments. In the case of marine shorelines, the intertidal zone – exposed to the air at low tide and immersed in water at high tide – is an in-between realm of intermittent transformation, containing a high diversity of species that have found ways to survive together within the challenging flux of the ecosystem. As the planet heats up and water levels rise, the shoreline is among the places where our vulnerability to climate emergency is made most manifest.2

Shoreline Movements is a film program that approaches the threshold between land and water as a material environment and as a provocative metaphor for the uncertainties and conflicts of worldly existence. By attending to the shifting frontier of the shoreline and the organisms that inhabit it, we can learn to think ecologically, which means understanding the fluid relations that exist between a vast array of agents, to the point that presumed separations between them are put into question. Sometimes these relations are harmonious, but they can equally be characterized by discord and violence; the shoreline is where seemingly irreconcilable worlds confront one another in negotiations without end. 3

Across eighteen works of cinematic non-fiction made between 1944 and 2020, Shoreline Movements explores how artists and filmmakers have addressed the manifold encounters that take place in the littoral zone, broaching issues of environmental crisis, indigeneity, coloniality, community, and otherness. Presented within a space designed by Daniel Steegmann Mangrané, across six cycles that come and go like the tides, these films search for ways to render sensible the particularity and complexity of reality, embracing filmic and verbal language as nontransparent mediators that aid in this task. Through a wide range of strategies – from observation and the interview to speculative fiction and the essay form – they confront the difficulty and the desirability of building a shared world when deep divisions and power asymmetries everywhere prevail. In the aftermath of harm and loss, they imagine possibilities of repair and resurgence.
PROGRAM
Movement 1
(21 November - 06 December 2020)4
Beatriz Santiago Muñoz, Black Beach / Forces / The Dead / Camp, 2016, 8:00
Tsuchimoto Noriaki, The Shiranui Sea (Shiranuikai), 1975, 153:00
Karimah Ashadu, Lagos Island, 2012, 4:44

Movement 2
(07 December - 27 December 2020)5
Thao Nguyen Phan, Becoming Alluvium, 2019, 16:52
Sky Hopinka, maɬni – towards the ocean, towards the shore, 2020, 82:00
Maya Deren, At Land, 1944, 15:00

Movement 3
(28 December 2020 - 17 January 2021)6
Edith Dekyndt, Dead Sea Drawings (Part 1), 2010, 4:40
Joshua Bonnetta, The Two Sights, 2019, 90:00
Rebecca Meyers, blue mantle, 2010, 34:00

Movement 4
(18 January - 07 February 2021)7
Carlos Motta, Nefandus, 2013, 13:00
Hu Tai-li, Voices of Orchid Island, 1993, 73:00
Patricio Guzmán, The Pearl Button (El botón de nácar), 2015, 82:00

Movement 5
(08 February - 21 February 2021)8
Jessica Sarah Rinland, Y Berá – Bright Waters, 2016, 9:37
Ben Rivers, Slow Action, 2011, 45:00
Johan van der Keuken, Flat Jungle (De platte jungle), 1978, 90:00

Movement 6
(22 February - 14 March 2021)9
Peggy Ahwesh, The Blackest Sea, 2016, 9:30
Francisco Rodriguez, A Moon Made of Iron (Una luna de hierro), 2017, 29:00
Zhou Tao, The Worldly Cave, 2017, 47:53

A project by
Curated by
Erika Balsom
Grégory Castéra
Spatial design by
Daniel Steegmann Mangrané
Films by
Peggy Ahwesh
Karimah Ashadu
Joshua Bonnetta
Edith Dekyndt
Maya Deren
Patricio Guzmán
Sky Hopinka
Hu Tai-li
Johan van der Keuken
Rebecca Meyers
Carlos Motta
Beatriz Santiago Muñoz
Thao Nguyen Phan
Jessica Sarah Rinland
Ben Rivers
Francisco Rodriguez
Tsuchimoto Noriaki
Zhou Tao
Poster design by
Assistant
Cover and top image: film stills from Thao Nguyen Phan, Becoming Alluvium, 2019-ongoing, single-channel colour video, 16 mins, 50 seconds, courtesy the artist

On the occasion of
curated by Bruno Latour and Martin Guinard
On becoming earthlings is Supported by
Council is supported by
Foundation for Arts Initiatives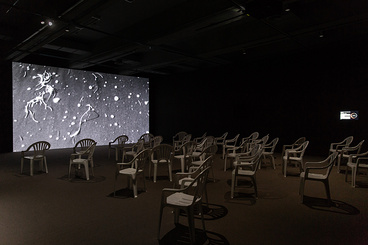 Continue reading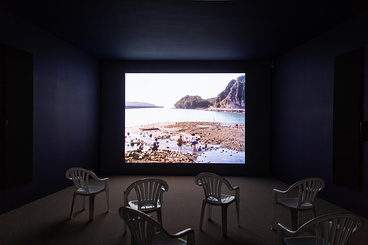 Continue reading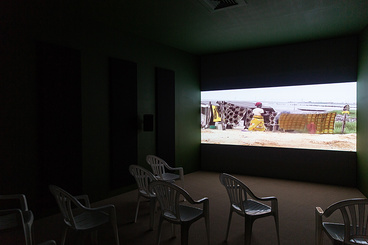 Continue reading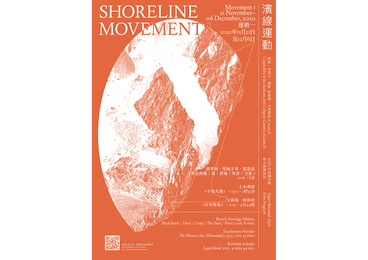 Continue reading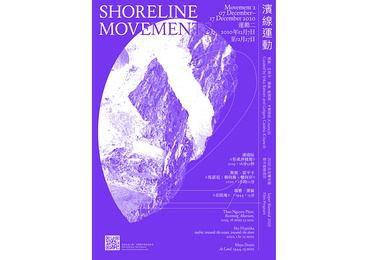 Continue reading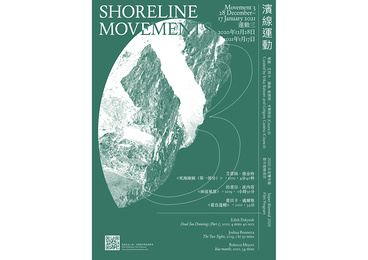 Continue reading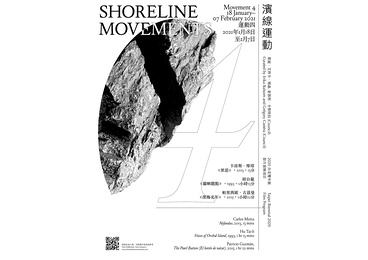 Continue reading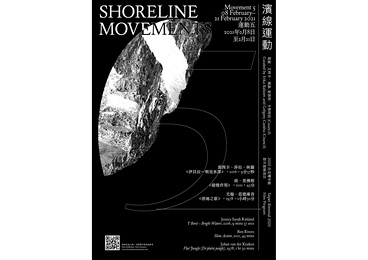 Continue reading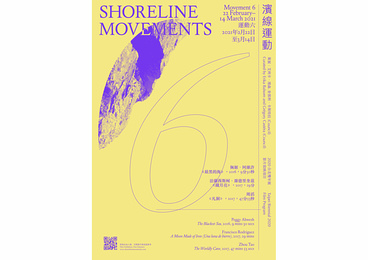 Continue reading