This film is part of the exhibition Shoreline Movements, a program of non-fiction films curated by Erika Balsom and Grégory Castéra (Council), in a space designed by Daniel Steegmann Mangrané, for the Taipei Biennial 2020.

Holding a small sheet of blank paper under the surface of the Dead Sea, Edith Dekyndt registers the ephemeral refractions of light caused by the mineral content present in the saltwater. Through this simple gesture, what might have been presumed to be a clear emptiness is revealed to contain a fullness capable of generating delicate undulations, so many "drawings" that dissolve without a trace. Dekyndt's piece of paper is a plane of projection, a screen upon which the normally hidden movements of the water become available to view, prompting a consideration of the limits of the visible and the apparatuses that inform our apprehension of the world.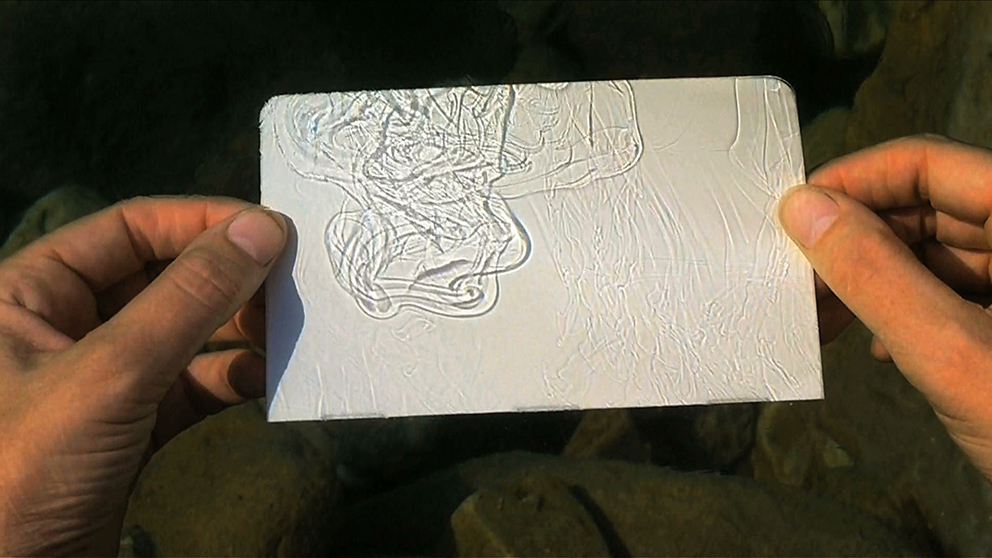 Dead Sea Drawings (Part 1), 2010, 4:40

By
Images courtesy of the artist. KADIST collection.