This film is part of the exhibition Shoreline Movements, a program of non-fiction films curated by Erika Balsom and Grégory Castéra (Council), in a space designed by Daniel Steegmann Mangrané, for the Taipei Biennial 2020.

"How do you feel about co-operating in this film?" Sitting on the beach with a small group of people who live on Orchid Island, just 45 nautical miles from Taiwan, Hu Tai-li opens her film with a question that immediately establishes one of its central concerns: what it means to make an image of the other. To her query, one man responds that the more anthropologists engage with the island's indigenous Yami community, the more harm they do. Ever aware of this danger, Hu's film is marked by its subtle confrontation with the violence that lurks within the ethnographic enterprise, reflecting on the relationship between photography and power, the colonial desire for authenticity, and the border between insider and outsider. After reckoning with the folkloric spectacle staged for tourists visiting the island, Hu turns her attention to the provision of medical care there, the daily lives of its inhabitants, and their fight against the disposal of nuclear waste.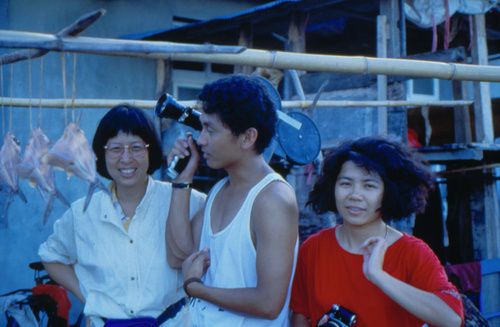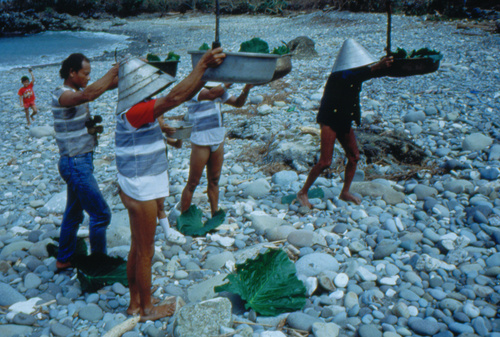 Voices of Orchid Island, 1993, 73:00

Director
Concept
Syaman Rapongan
Syaman Vengayan/Sy pozngit
Hu Tai-Li
Photography
Sound recording
Chen I-ling
Chen Jo-fei
Chiu Hung-chieh
Liu Su-yun
Daw-ming Lee
Lin Chien-hsiang
Chen Hui-wen
Editing
Sound editing
Editing assistants
Wang Mei-ling
Huang Yu-chi
Chen I-ling
Chen Hui-wen
Sound mixing
Tami translation
Syaman Rapongan
Sy Yocang
Syaman Vengayan
Syapen Jipeaya
English Translation
Closing song
Syapen Kotan (singer)
Sy Yocang (translator)
Images courtesy of the artist.
Producer
Recording studio
Photographs provided by