This film is part of the exhibition Shoreline Movements, a program of non-fiction films curated by Erika Balsom and Grégory Castéra (Council), in a space designed by Daniel Steegmann Mangrané, for the Taipei Biennial 2020.

The Worldly Cave takes its name from a village, Fán Dòng, in Shaoguan, China, that ceased to exist when mining companies forced its inhabitants to relocate elsewhere. No images of this village appear in The Worldly Cave, but the spectre of displacement and the transformative impact of industry on the land weigh heavily on its otherworldly visions. Dispensing with narrative altogether, Zhou follows the diasporic trajectories of the Hakka people around the world, filming in disparate locations, including the Sonoran Desert in the United States, the island of Menorca in Spain, and the port of Incheon in South Korea. Stripped of identifying characteristics that would anchor them in a particular geography, these uncanny images mix the referential and the synthetic, upending habitual expectations of scale and figure-ground relationships.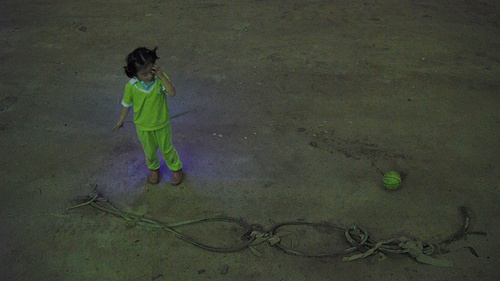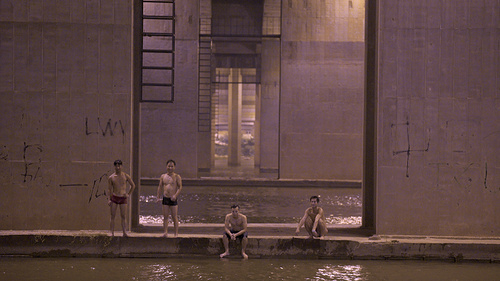 The Worldly Cave, 2017, 47:53

By
Images courtesy of the artist and Vitamin Creative Space.