Initiated in 2015 in the frame of the Paris Climate Change Conference (COP21), On Becoming Earthlings inquires about the transition towards a more-than-human scale. An assembly conceived by Mobile Academy Berlin, Council organised the Blackmarket for Useful Knowledge and Non-Knowledge #18 at the Musée de L'Homme, Paris. 75 experts from different disciplines gave a different account on how to live and think the Anthropocene:

"Living and thinking the anthropocene means to set humankind into new proportions. Anthropocene calls out for a practice of re-scaling and re-framing to establish other relations between humans and non-humans (and between humans and humans as well). We have to leave the humanistic scope of western thinking that has been taking over the rule of the world for the last roughly 500 years with its inherent strict fissures and hierarchies along the lines of 'culture' and 'nature', between humans (or to be more precise: men) and the rest. If 'nature' was the first colonized object of modern european thinking and conquering, then the concept of the anthropocene puts an epistemological end to colonizations of any kind. Anthropocene-thinking – to modulate a sentence by Eduardo Viveiros de Castro – is the theory and practice of permanent decolonization. There is no species, no life form, no being, as small and irrelevant as it may seem, towards which presumptuousness can be justified any longer."

After this initial event, the inquiry focused on film as a practice of re-scaling. In 2019, Council commissioned the film North of The Mountain by Zhou Tao Zhou Tao, for which the artist spent nearly two years building a repertoire of images in an eco-industrial park at the foot of the Kunlun Mountains in the western regions of China.
Council also produced the first act of A Flower in the Mouth by Eric Baudelaire. Filmed in the world's largest flower market, this sequence follows millions of bouquets transiting through a cavernous refrigerated hangar to be sold at auction, an industrial process at once beautiful and terrifying.

In 2020, the inquiry concluded with Shoreline Movements (Taipei Biennial). Across eighteen works of cinematic non-fiction made between 1944 and 2020, the exhibition explored how artists and filmmakers have addressed the manifold encounters that take place in the littoral zone, broaching issues of environmental crisis, indigeneity, coloniality, community, and otherness.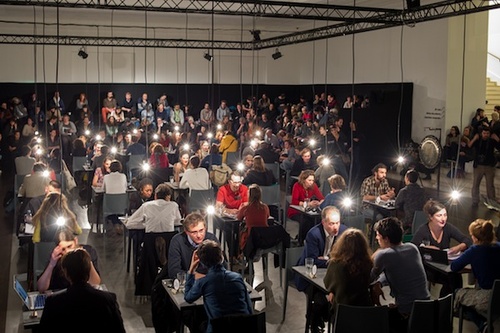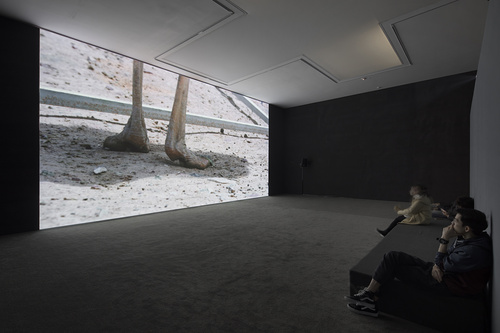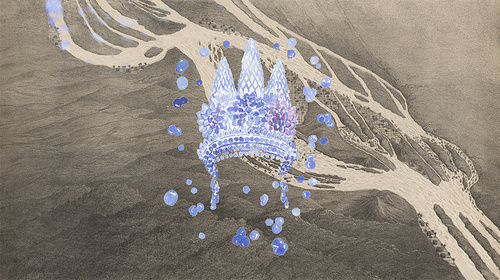 On Becoming Earthlings is a project by Council.
Initiated on the occasion of
Paris Climate Change Conference (COP21)
Supported by
The Nina and Daniel Carasso Foundation
Cover and top image: Zhou Tao, North of the Mountain, 2019, film still