In the frame of Collective Agenda, Collectively gathers participants coming from the arts and beyond, sensitive to developing new ways of working, thinking and living together. They are often motivated by precise social concerns and research interests; many have developed specific tools, strategies or languages; through collaboration they articulate specific ethical positions and experiment with alternative forms of practice.

The forum is conceived as a self-organized sharing space: the relations between participants will be developed through various scores, instructions and protocols proposed to be tested together. During the day, workshops are also proposed by the participants in the studios and spaces of Iaspis. Each day ends with a dinner and evening of performances, screenings and talks.

If art collectives, and the various forms of collective practice in the field of culture, are often understood in opposition to the artist as individual genius, echoing non-hierarchical forms of organizations and alternative ways of living, today this form is not necessarily a synonym of subversion or emancipation. Parallel to recent developments of network technologies, many collective methods and values have been assimilated by engineering, management, marketing, and by most contemporary political ideologies. It becomes necessary to inquire into how collective practices can foster better social understandings, encourage new forms of solidarity and improve living conditions for everyone.

Collectively creates an environment to test, share, learn and unlearn different forms of knowledge and life tactics, a space to present unforeseen associations between a diversity of contemporary practices and to speculate on the hopes they generate.

The forum will be held at Iaspis, Stockholm from 24 to 26 May 2019. A public gathering will take place at Fylkingen, Stockholm, on 26 May from 4pm to 10pm.

Iaspis is the Swedish Arts Grants Committee's International Programme supporting international exchange for practitioners in the areas of visual art, design, craft and architecture. Iaspis' activities aim to enable professionals to develop artistically and improve their working conditions by establishing international contacts between practitioners and professionals such as curators and critics and others active in the field.

www.iaspis.se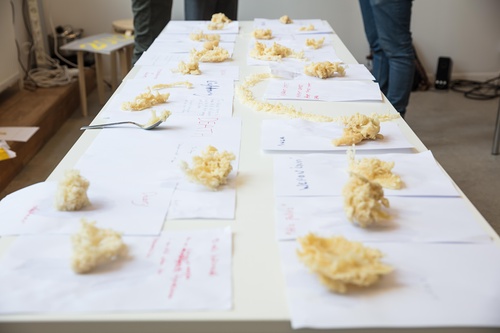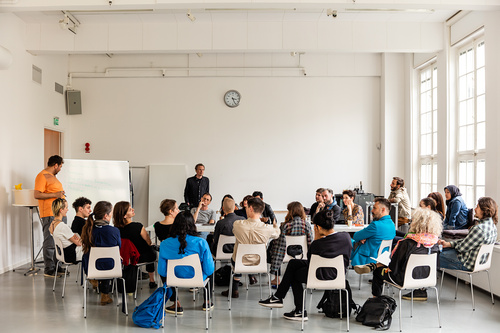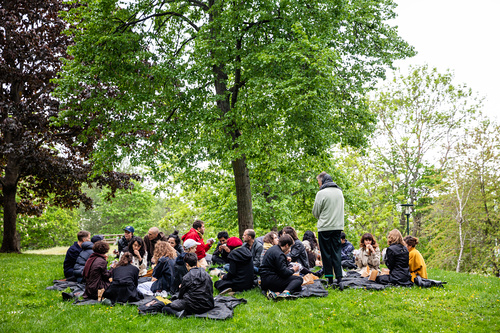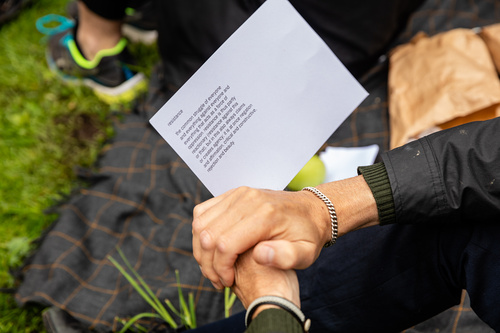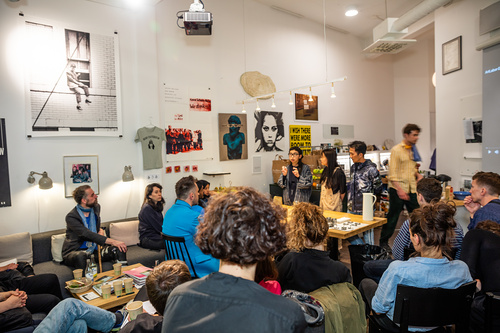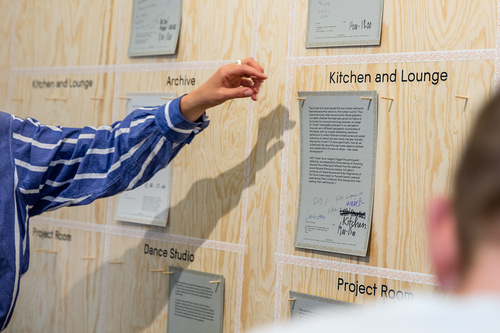 CONCEPT BY

Council


COMMISSIONED BY

Iaspis


CURATED BY

Grégory Castéra


TOGETHER WITH ADVISORS

Raimundas Malašauskas
Claire Tancons
Kathryn Weir


DESIGN

Stefan Engblom
Aron Kullander-Östling


TEXT DOCUMENTATION

Frida Sandström


PHOTOGRAPHY

Jean-Baptiste Béranger


ORGANIZED BY

Iaspis/the Swedish Arts Grants Committee


IN COLLABORATION WITH

Fylkingen


SUPPORTED BY

Lithuanian Culture Institute
Spanish Embassy in Stockholm


Council is supported by the Foundation for Arts Initiatives.
Images:
Collectively, Iaspis, Stockholm, 2019 Photo: Jean-Baptiste Béranger
PARTICIPANTS INCLUDE:

0s+1s
Erik Annerborn
Art Lab Gnesta
Art Labor
Bigert & Bergström
Brunåkra
Eglė Budvytytė
AIM Network
The Center for the Less Good Idea
Council
CUSS Group
Anne Davidian
Fylkingen
Nathalie Gabrielsson
keyon gaskin
Cecilia Gelin
Benji Gerdes
Gideonsson/Londré
Goldin+Senneby
Gruppen
Gudskul
Martin Guinard-Terrin
Soledad Gutiérrez
Gylleboverket
Sandi Hilal
Mats Hjelm
Laura Huertas Millán
Hyphen
INLAND
IntraGalactic
Virginija Januškevičiūtė
Hanni Kamaly
Angie Keefer
Alexandra Khazina
k.ö.k
La Nocturna
Inga Lāce
Local A.
Lundahl&Seitl
Raimundas Malašauskas
Mapping the Unjust City
Alice Máselniková
Ana Mendes
Elena Narbutaitė
Robertas Narkus
Public Movement
Vivian Rehberg
Rejmyre Art Lab
Elham Rokni
Viktorija Rybakova
S!GNAL
Frida Sandström
Aron Schoug
My Lindh
Smychka
Kathryn Weir
Werker Collective
Knutte Wester
Sofia Wiberg
WochenKlausur