In 2020, Council participated in A house in Many Parts in Bangkok with contributions from The Against Nature Journal, gathering people together in the project's first live event.1

For the festival A House in Many Parts, five practitioners based in France and Germany prepared boxes containing objects or ideas and send them to their duo practitioner in Thailand. Based on their interpretation of the boxes' content, the 5 artists based in Thailand created or curated artworks and shared them with public audiences in various venues during events.

Through this unique concept of international collaboration, the artistic director of the festival, Abhijan Toto, invited the artists and the audience to question the role of collectivity in our present and future.

Council made a series of contributions from The Against Nature Journal, which examines the relationship between the law, nature and sexuality, responding to the idea that in many previously-colonised countries the law against homosexuality prohibits sex "against the order of nature".2

In response to this, Jeanne Penjan Lassus conceived a program based around the contributions of the Journal, which included artworks, texts and films, bringing together various contributors to respond to the questions of contemporary LGBTQ+ politics in Thailand :

แปร่ง // praeng proposed a coming together to utter and assume the various tonalities of our voices that disrupt an induced and coerced homogeneity. In responding to The Against Nature Journal, แปร่ง // praeng reflected on language and speech as forces that shape our bodies and worlds. It took as its starting point, voices and sounds read as off-tone, dissonant, abnormal, to explore the relationship of orality to the intersecting queer, feminist and pro-democracy struggles in Thailand.

แปร่ง // praeng unfolded around two nodes: an open discussion with invited guests around topics of law, language and queer rights in Thailand, and a sound performance, attempting to sense through the tensions and stakes at play in dynamics of loudness, quietness and silence.
แปร่ง // praeng is a project by Council, Wirunwan Victoria Pitaktong and Jeanne Penjan Lassus.
curated by

Jeanne Penjan Lassus
Wirunwan Victoria Pitaktong

discussion with

Sulaiporn Cholvilai
Ark Saroj
Nada Chaiyajit
Feminist's Liberation Front Thailand

performance by

Liew Niyomkarn
Sikarnt Skoolisariyaporn

on the occasion of

A House in Many Parts
curated by Abhijan Toto
December 2020, Bangkok

organised by

Goethe-Institut Thailand
Ambassade de France en Thaïland
with the support of the Franco-German fund.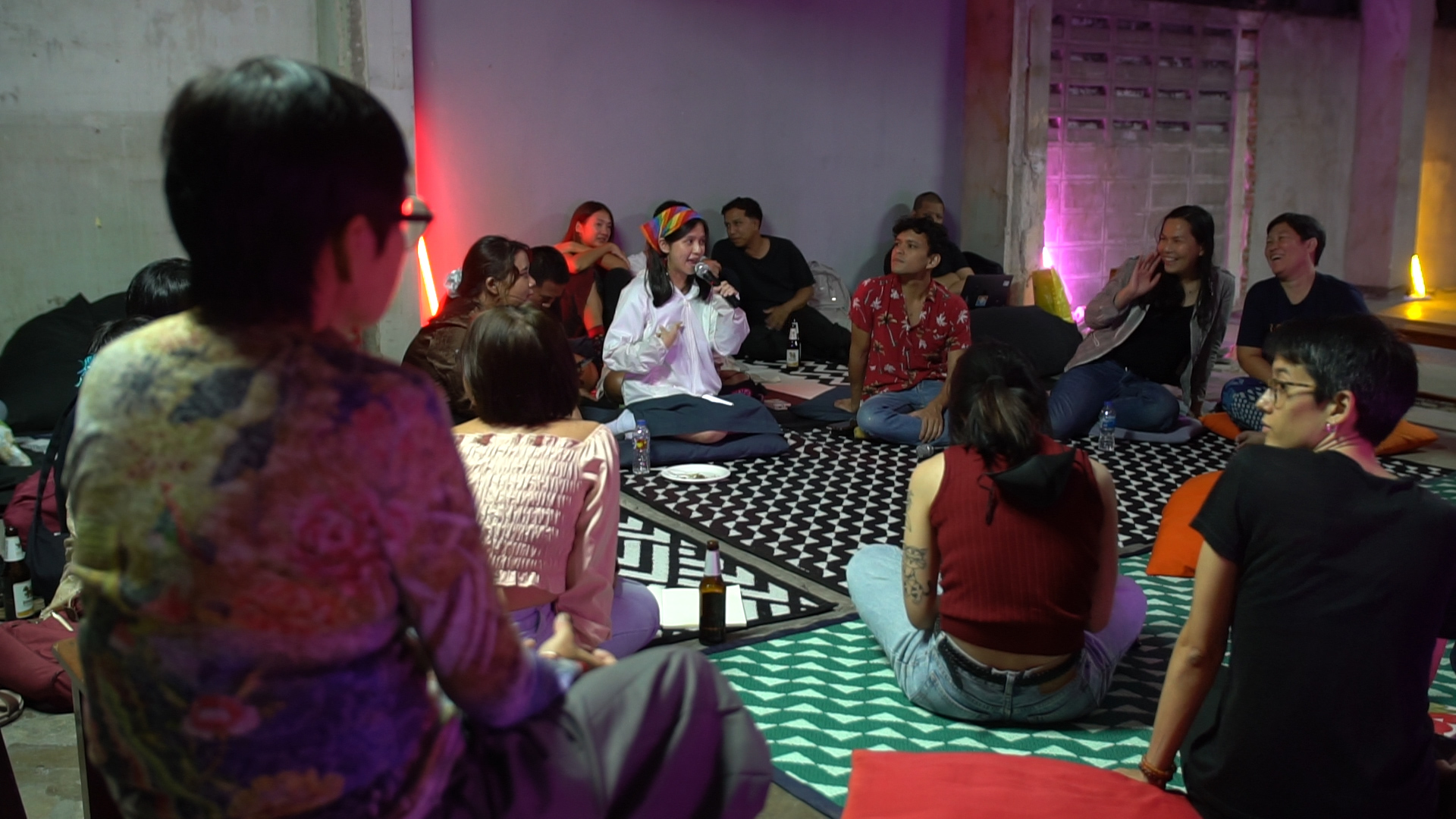 Continue reading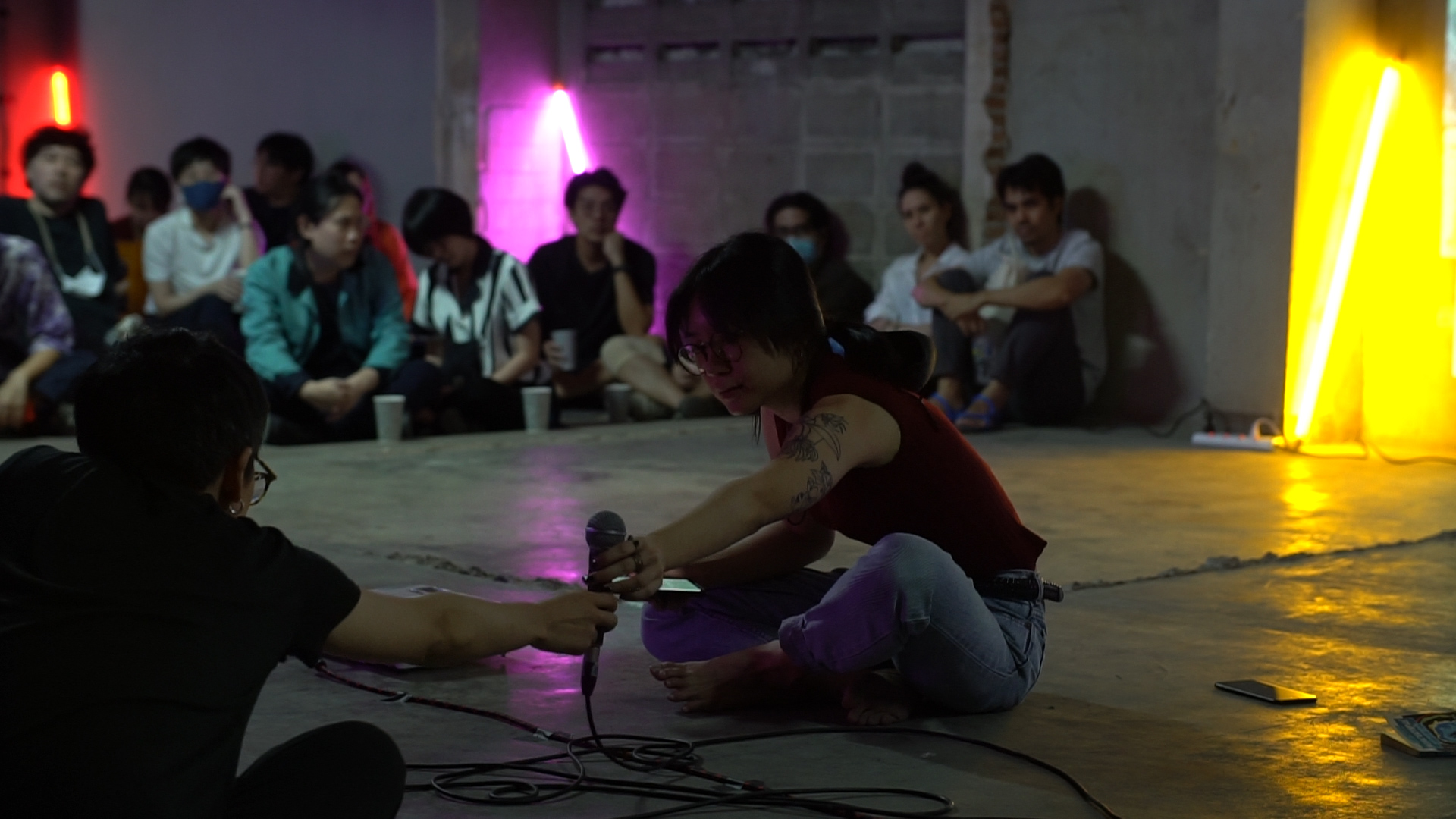 Continue reading