Profound deafness is perceived as a diminution, but it can be perceived as both an ability (or even expertise) and a starting point from which an alternative to the phonocentric history of hearing might be established. Operating at the intersection of arts, sciences and Deaf culture, Infinite Ear was conceived in collaboration with deaf and hard-of-hearing people. It creates spaces and situations to experience, understand and represent the diversity, amplitude and instability of hearing. Through this process, Infinite Ear aims to test how art practices could contribute to a different understanding of what hearing is about.

Infinite Ear started in 2013 as a commission by Al Amal School for the Deaf and the Sharjah Art Foundation in the United Arab Emirates.

Since then the inquiry has gathered visual artists, sign language interpreters, musicians, dancers, architects, and writers. The inquiry is currently presented as an exhibition, concerts and workshops.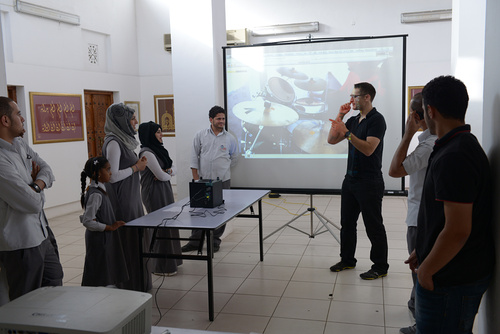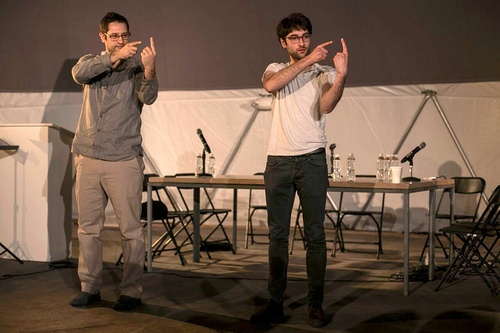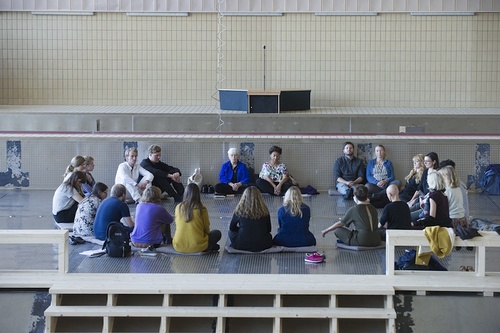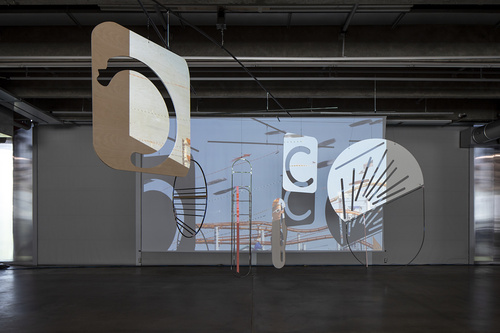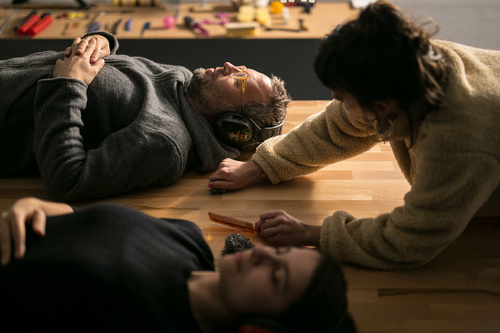 Infinite Ear, a project by Council, initiated in collaboration with Tarek Atoui (2013-ongoing)
With
Tarek Atoui
Lendl Barcelos
Goda Budvytyte
Valentina Desideri
Myriam Lefkowitz
Jeffrey Mansfield
Alison O'Daniel
Noé Soulier
Inigo Wilkins
Assistants
Ellie Armon Azoulay
Rayya Badran
Cecilia Granara
Abhijan Gupta
Flora Katz
Kathryn Marshall
Emma McCormick-Goodhart
Aknowledgements
Bassem Abdel Gaffar
Hanselm Bauman
Virginie Bobin
Desiree Heiss
Stephen Helmreich
Wendy Jacob
Oliver Pouliot
Hoor Al Qasimi
Initiated with
Sharjah Art Foundation
Al Amal School for the Deaf
Co-produced by
MoMA PS1
Bergen Assembly
Garage Museum of Contemporary Art
Centro Centro
Supported by
Abu Dhabi Music & Arts Foundation
French Embassy of New York
Harvard Graduate School of Design
Foundation for Arts Initiatives
Talks
Art in General
Ashkal alwan
Bergen Assembly
E.m.m.a
Garage Museum of Contemporary Art
MiArt
MoMA PS1
Samdani Art Foundation
Sharjah Biennial
State of Concept
Phenomenon 2
TBA21


Cover and top image: Pauline Oliveros, Deep Listening, Bergen Assembly 2016, Photo: Thor Brødreskift © Bergen Assembly